Warm regards from Bavaria with restricted exit. Of course, the last few days have not left us without a trace due to the current situation. Nevertheless, our office is still open and we can be reached under the known telephone numbers. More on this at the end of the blog.
Of course, the loss of various communication channels is not always a disadvantage for software developers. And that's why I can introduce you to some new functions from the new PEAKTOURe family despite home office, lessons at home and various other obstacles.
After we have been able to import inventory data from CCAD, as already mentioned, we have integrated several nesting algorithms into the application in the past few weeks. In the future you will have a choice of three different algorithms. This enables us to ensure that we always have the best solution for your needs, regardless of the industry in which you operate.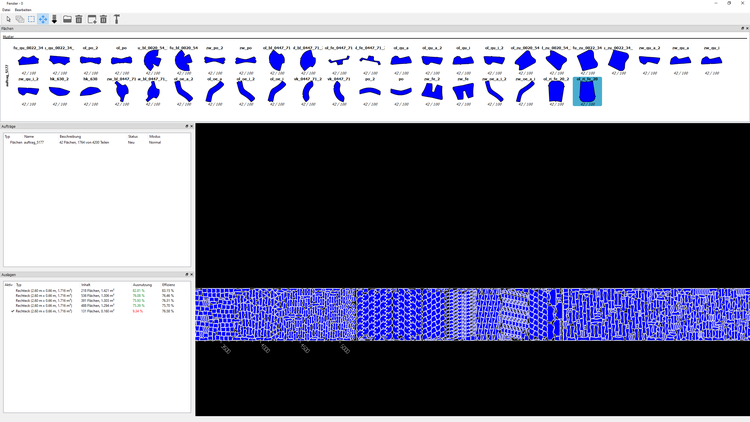 We have already developed a first simulation for the output of the nested data. The simulated cutting table is currently a Buddy 1015, which we were able to install for a customer at the beginning of March. All other types of the brands we distribute will follow over time. The following figure shows the simulation of some areas and the activated vacuum zones of the table. The next step will be to control the table parameters via the GUI.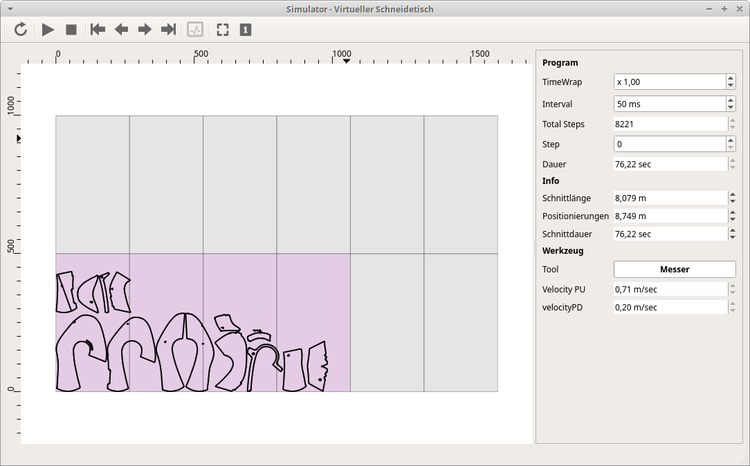 If I have piqued your interest and you would like further information, we can be reached via the known telephone numbers, as already mentioned. In addition, as usual, we can give you support via Teamviewer and also offer you zoom video conferences.
Stay online, but above all, stay healthy.
Best Regards
Gerald Meister - Head of Development