Do you know the scenario, that you want to buy a car and do not attach great importance to chichi, but there is a certain function that is important to you? Do you perhaps prefer to forego this one functionality because you have to choose a higher engine, a different model variant and also some optional extras that are not relevant for you and these increase the price by far?
Do you open the latest word processing software from any provider and wonder who needs this multitude of (new) features that don't necessarily make your user interface any clearer? The fact is that 90% of users only use about 10% of the available functions.
In order to protect you from this cost and overload trap, we set a very high priority on the individual configurability of your personal software version during the development of PEAKTOURe produce. This does not only include the editing of the user interface, we understand this as standard. We start one step before and adapt the software to your requirements with the help of our license model. You determine the functions you need and receive an individual license package that is exactly tailored to your wishes.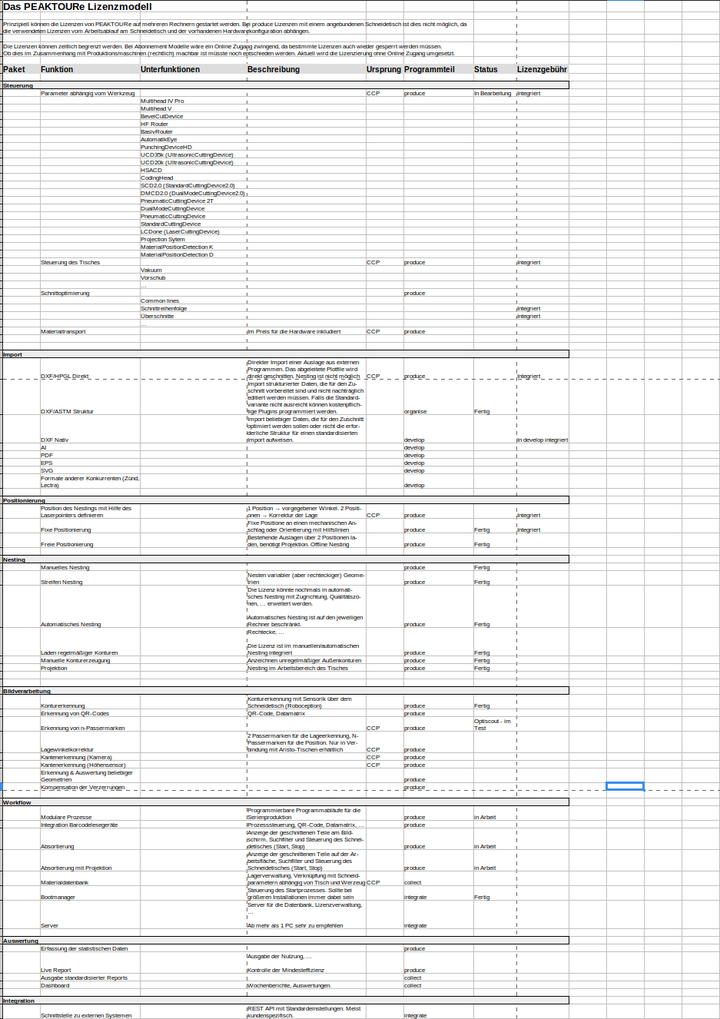 Figure 1: License model, for you temporarily still fuzzy and as an Excel list
This customization of the software can even be extended to specific workstations.
You want to nest on the screen? Then of course you do not need a license for projection.
You only want to load and cut the already nested parts at the cutting table? Then the license for both automatic and manual nesting is not required for this workstation.
You want to capture contours at a specific workstation? Here, too, the nesting license can be omitted, among other things.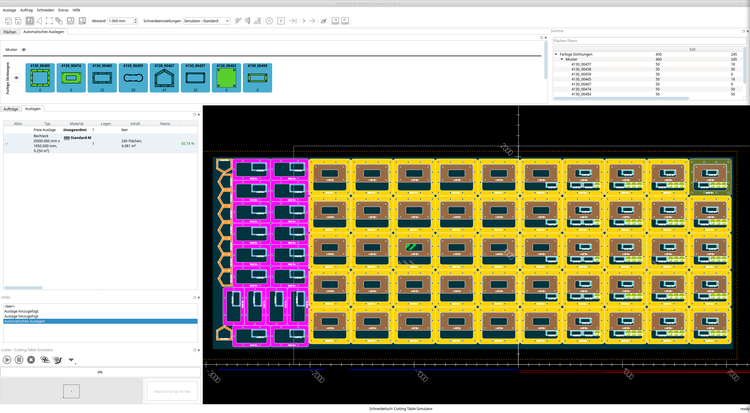 Figure 2: UI von PEAKTOURe produce
The combinations of the individual licenses are already preconfigured by us for some industries. We will be happy to help you find the best solution for you, based on these specifications.
Stay online and best regards
Gerald Meister