The Buddy 1015 and PEAKTOURe produce, something grows together. I haven't contacted you for a long time to bring you up to date with our new development of the nesting system. Now it's time again, there is something new to announce. We nested and cut the first pattern on our buddy. As you can see in the picture, we cut exactly where we finally placed the pattern. PEAKTOURe produce will replace CCUT in the future.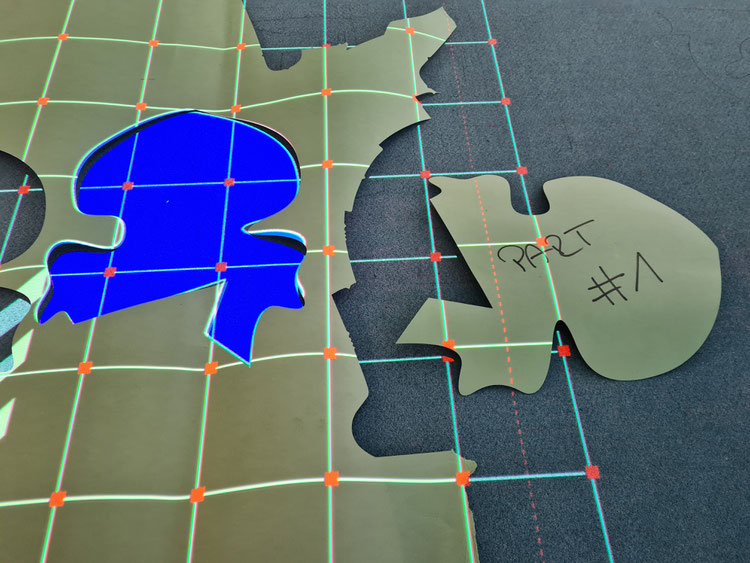 Admittedly, the part looks more like an ugly duckling and maybe we should have chosen something more representative for the premiere. In this case, however, we didn't really care, because, as is so often the case in life, it's not the looks that matter, but the inner values. This geometry can really shine because it was already developed in the new CAD. I also tried to figure out what the contour should represent. Nobody could really remember it. It is important, however, that the complexity of the geometry with different symmetries is already relatively high.
The next steps will be to be able to address the other cutting tools in addition to the knife. And of course the connectivity to other cutting tables from Zünd and bullmer. Then configurations with conveyor and all other possible extensions will be possible.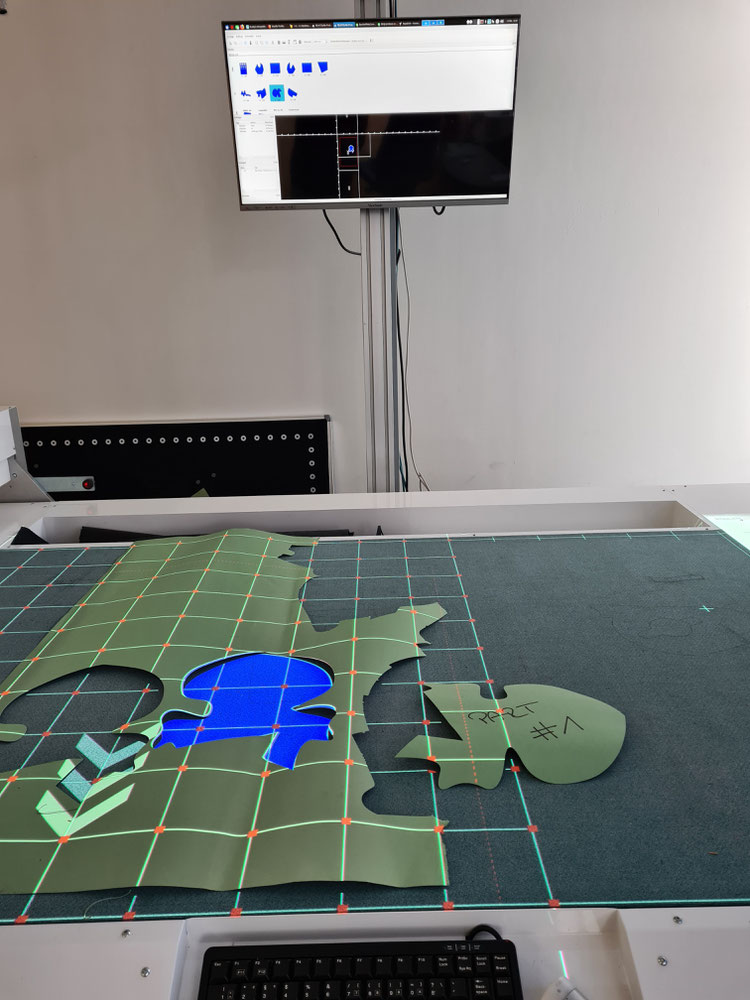 So there is still a lot to do in the next few weeks. The user interface shown in the picture is not yet final either, but the direction in which it should go is slowly becoming apparent. We are sure that the usability of the software will also improve a lot.
We are slowly starting to see the results of our work and that the efforts of the last few months are bearing fruit. For now we're celebrating PART # 1.
Stay online and best regards
Gerald Meister - Head of Development